- The Cheapest Service isn't Always the Best Option -
After you've moved past the conceptual phase and you're ready to transform your website idea into a reality, step number one is to register your site's domain name. There are hundreds of different registrars out there all vying for your business and each one offers a different set of services and perks, so finding a package that suits your needs can sometimes be a time-consuming endeavor. Going with the cheapest service isn't always the best option — sometimes more expensive options come with extras and 'freebies' that make building your website less of a hassle.
---
Hundreds of New Domains are hitting the web,
presenting you with limitless options to define yourself online.
FREE Add-ons with every Domain Name!
Get over $100 worth of Free Services with every Domain you Register.
DNS Management
Manage your DNS records, website location, email, sub domains, aliases, FTP and more.
Privacy Protection
Safeguard your privacy and prevent email spam by masking your public WHOIS details.
Mail Forwards
Create email forwards @yourdomain.com that redirect to existing email accounts.
Bulk Tools
Easy-to-use bulk tools to help you Register, Renew, Transfer and make other changes.
Domain Forwarding
Automatically forward people to whatever website you want on typing your domain name in a browser.
Domain Theft Protection
Lock your domain name, so that your domain is not transferred out accidentally.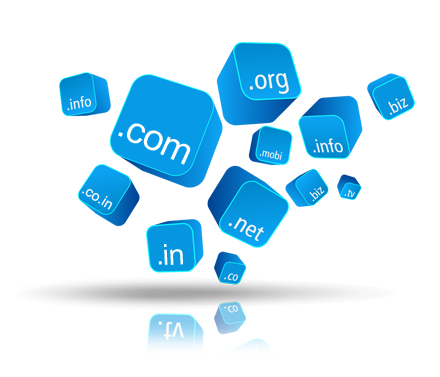 Unlimited Contact updates
Update registrant, admin, technical and billing info anytime and as many times as needed.
Control Panel
Manage your domain name, renew and make the most of your purchase with our intuitive control panel.