- Take Your Dreams To The Cloud -
Looking to take your dreams higher? Careful! Web hosting is one of the most important aspects of your website. Going with a good web host is always recommended so you get a great price and the required features for implementing search engine optimization, graphics and links. Going with a bad web host not only affects your search engine rankings, it could cost you money in the long run. The truth of the matter is that your web hosting is going to play a huge role in your online authority. There are certain signs that can tell you whether or not you have a bad web host.
Signs of a bad web host-
Too Much Downtime
One of the most important aspects of running a website is making sure that the website has a good uptime. The uptime for your site can directly affect sales and conversions. If your website is down frequently, it should reflect in your traffic statistics as well as in your conversions. Every second that your website is down you are losing money. Most web hosting companies offer you a promise that the website will be up for a certain uptime percentage. We guarantee your satisfaction that will have 99% uptime.
Poor Customer Service
The customer service for your web hosting should be available 24 hours a day seven days a week. Whether you just have a question about the billing cycle or you are experiencing adware, viruses or other malfunctions on your site, the customer service department should be able to guide you in getting your website back up and running or answer any questions about billing to your account. Having a company that cherishes you as a customer is essential to keeping your website updated and on the Internet. eTecSys offer you technical and customer support 24 hours a day even on holidays.
Slow Load Times
The amount of time that it takes for your website to load can be a determining factor in whether or not customers convert into sales. There is nothing more annoying than waiting for a website to load when with the simple click of a back button you can have other websites within a couple of seconds. Chances are if it's taking your site too long to load there's not enough bandwidth across the host server. Cheaper web hosting companies will sell shared hosting packages to multiple websites and bog down the processors and amount of bandwidth across the server making the websites slow. At eTecSys, we provide 30 days full refundable guarantee.
Poor Security
Security on your website should be top notch. If your web host company is not offering features such as firewall technology, antivirus software and anti-malware applications, you run the risk of losing all of your information or getting hacked. Cheaper web host companies will not offer security applications leaving your site open to being hacked on the Internet. Go with eTecSys that is going to offer you the best security in order to keep your information and your data safe. Remember, if you're running an online store, it is not only your data that is in jeopardy, it is also your customer's data. Go with eTecSys that is going to give you and your customers the proper security features needed to keep data safe across the servers.
Lack Of Features
The features of your web hosting company should be on par with the price you're paying per month or year. Having the ability to implement PHP scripts, Joomla, Media Wiki or b2evolution technology into your website is essential to staying with the trends in the market. Features such as WordPress, Drupal and vBulletin are fairly commonplace with most good web hosting companies. If you are paying for a hosting company and you do not have these features, or access to install the features yourself, you need to find a new company that will suit your needs.


Web hosting is one of the most important aspects of your website. When you go with a cheap host you're putting yourself at a disadvantage.
---
Our Top Four yearly Hosting plans that fit your requirements
FREE top grade Add-ons with every Hosting Service!
Reliable Hosting Infrastructure
Fully redundant servers with automatic failover. In case of a server failure, your system is automatically restarted.
Free cPanel Control Panel
For systems with powerful RAM, you'll get the cPanel to help set up and manage your hosting environment.
Reboot-free Upgrades
Upgrade without interrupting service. All CentOS-based systems can be upgraded on the fly without rebooting.
First-class Hardware
Our Dell servers with up to 16 CPU cores and 24GB of RAM are backed by an enterprise EqualLogic storage array.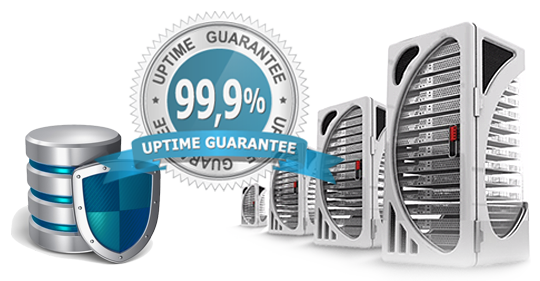 Pre-built Systems
Get faster with a JumpBox pre-built system, providing access a lot of open source apps with just a click.
Remote Reboot and Console
Access a virtual terminal through your web browser and reboot your system. When things go wrong, you have complete control.
Powerful, Customizable Options
With more options and better performance than a traditional VPS, you can scale your system to match your site's growth.
World-class Datacenter
Our servers are housed in SAS 70 Type II certified datacenters with over 250Gbps of Tier 1 transit available.